Get Your FPT Industrial Engine Application Up & Running In Minimal Time!
Check Out Our FPT Kits:
---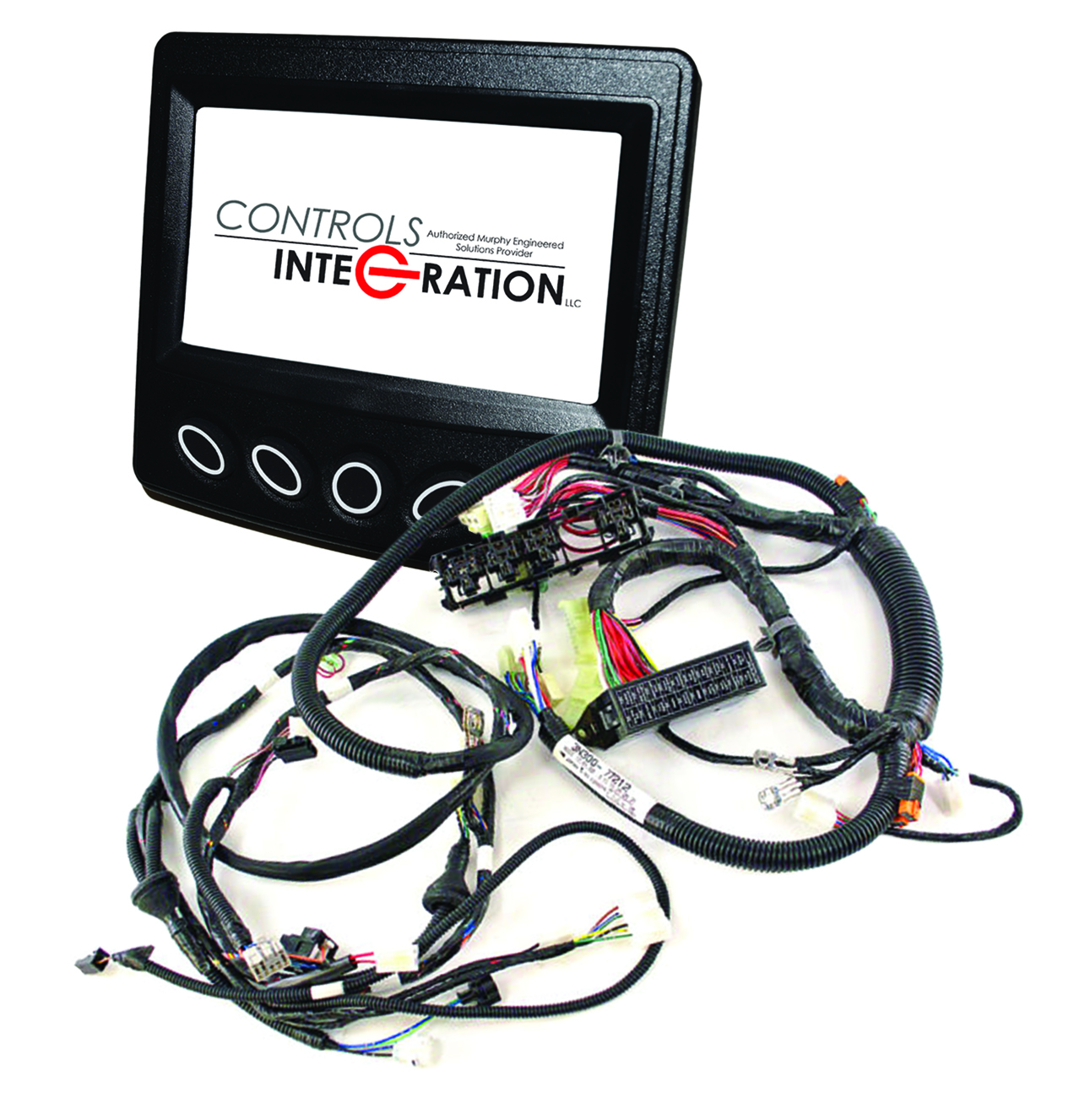 • Complete solution
• Plug and play
• Customizable I/O
• Custom software available
Controls Integration Controls & Harness Kits For FPT T4F/StV Engines
The Controls Integration harness kits for FPT engines are designed to be plug and play. Our complete kit connects the operator with a key switch and display to the FPT engine ECU to the after treatment to the batteries. Everything to get your engine and application up and running in minimal time. You have the
choice of an economical but crisp 3.8" QVGA monochrome Murphy V380 display or a full color high brightness 4.3" 16 bit WQVGA PV485 display.
Our harness kit consists of a main harness, power harness alternator and fuel pump harness and required after treatment harnesses. The harnesses are designed to fit your specific model of engine and most applications. For I/O intensive applications a customer interface harness and I/O expansion module is available.
| FPT Engine | Murphy Display | Controls Integration |
| --- | --- | --- |
| N45, N67 | PV380 | KT00011 |
| N45, N67 | PV485 | KT00014 |
| C87 | PV380 | KT00012 |
| C87 | PV485 | KT00015 |
| C13, C16 | PV380 | KT00013 |
| C13, C16 | PV485 | KT00016 |
Benefits:
• High quality harnesses that are tested per the FPT requirements and fully validated
• Harnesses are tested and fully validated
• Fully compliant with T4F/Stage V requirements
• Engine start/stop and throttle control via the display
• Enhanced diagnostics (PV485 only)
• CAN 2.0B/J1939 and RS 485 communications
• Quality
• Experience
• Availability
Custom Program The Display
Controls Integration can custom program the display to include branding screens with your logo, to custom machine specific service reminders all the way up to full control of actuators and valves integrated into the display. If you can dream it our engineers can make it a reality.