Controls Integration Telematics Kit for Kubota T4F/Stage V & FPT T4F/Stage IV Engines – KT00048
Check Out Our Telematics Kit:
---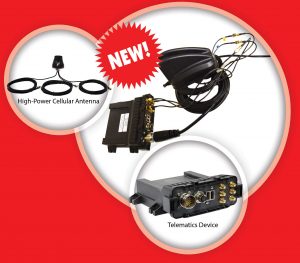 What's Included:
This option consists of a two-year
subscription and the required hardware:
• Telematics interface including cellular modem
• Cellular antenna
• Mounting bracket
• Wire harness
• Plug-and-Play with current CI kits
• USB update available for field units
Controls Integration is proud to announce another new kit – this time offering a state-of-the-art Telematics solution. The KT00048 kit is designed to be plug and play with the controls kits we offer for all Kubota T4F/Stage V & FPT T4F/Stage IV engines including kits that have already been installed in applications! As with our other drop-in solutions, this kit includes all the components necessary to set up Telematics on your engine. Versions for Kubota & FPT T4F Power Generation engines as well as Stage V engines are coming soon!
Standard Features:
• GPS location of machine
• Engine RPM
• Engine hours
• Engine oil pressure
• Engine oil temperature (if available)
• Engine coolant temperature
• Engine percent load
• Ambient air temperature
• DEF level (if available)
• Fuel level (if available)
• Engine DTC (generic indicator when DTC active)
• Additional available engine parameters