Easy Integration
Increased Uptime
The Confidence You Want
Dual CANbus communication protocol allows OEMs to communicate with the battery's J1939 (automotive standard) CANbus and use the second CANbus to communicate with the existing communication network without having to reprogram the legacy system.
Designed for a life of up to 2,000 cycles with almost no scheduled maintenance needs. All major components are serviceable; components and modules can be replaced rather than having to replace the entire battery.
Our Battery Management System is a dedicated technology, monitoring the pack's voltage and temperature to ensure safe and efficient operations.
Durability
Aluminum Diecast enclosure for ultimate protection from wear and tear.
Easy Troubleshooting
Via standard CANbus diagnostic protocols.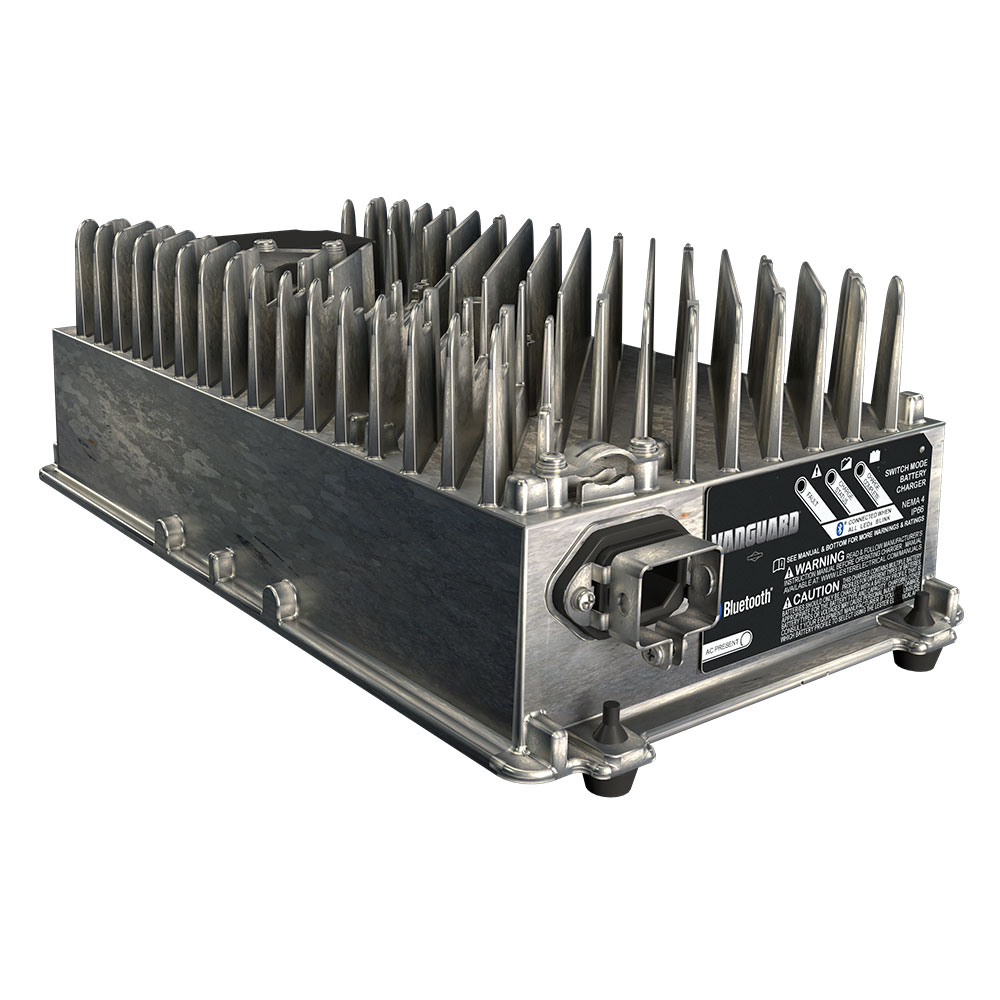 Works seamlessly with battery pack
Bluetooth capabilities for monitoring
AC Input and DC Output specifications
Fast recharge time of 3 hours (2.5kWh), 6 hours (5kWh), and 12 hours (10kWh)
Can be connected in parallel to reduce charging time to as little as 1.5 hours